Fresh Start Health, Art and Music Therapies

For consultations with Dr Rob Maunsell. Phone Weleda for appointment at clinics in Havelock North or Lower Hutt 0800 799 353.
or phone 027 443 1490
Artistic Therapist Jenny Hutchings. or phone 027 405 8269 
Interactive Musician Jonas Koukl. or phone 021 084 21552 
Individual Music Therapy
Tailored, one-on-one sessions are built to meet specific needs which can include assisting memory, cognition and orientation, enhancing imagination and cultural identity, providing support when processing change, crisis and bereavement. These sessions can be effective in motivating physical rehabilitation, communication and social skills. Music therapy is suitable for clients of all ages and abilities.
Sessions for Family Members
Include sessions with immediate and extended family members and caregivers to create supportive, healthy family relationships. These sessions can be helpful for families in which a child or parent may be dealing with major change, loss or have any special needs. This setting provides a unique opportunity for skills developed in a group to be transferred directly into the home.
Professional team building sessions
Music therapy sessions for staff, caregivers, team leaders within organisations, and businesses can improve professional cultures. These sessions can create collaborative opportunities for interdepartmental appreciation and team building, leading to healthier and more integrated work environments.
In-service Music Therapy presentations
Gather your staff and team members together for an interactive demonstration. Learn about the history of music therapy and its current evidence-based applications in the educational, medical and health/wellness domains. Experience for yourself what music therapy is, how it works and how it can support your's and clients' specific needs.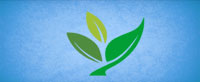 Arrangements for payment to be made with the practitioner you have engaged.

We Recommend