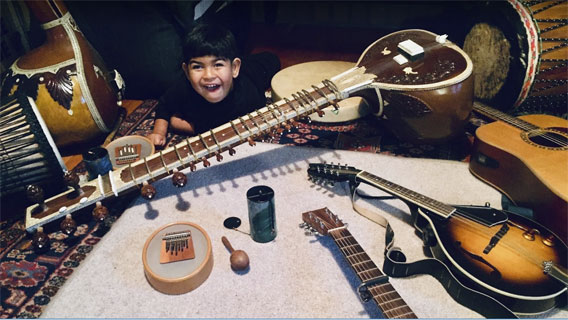 Music Specialist Jonáš Koukl
Jonáš is a multi-instrumentalist from the Czech Republic. He holds a master's degree in primary education with a focus on music from Charles University in Prague. Following his graduate work, he received postgraduate training in music therapy and became a member of the Czech Music Therapy Association. His focus was mainly on private and group sessions with people with autism and on interactive music and dance co-creation and therapeutic sessions, which he has led throughout Europe and in North and South America, India and New Zealand.
Since settling in the Wairarapa, he has started to offer regular musical instruction and events, including intergenerational interactive sessions, community music co-creation workshops, anxiety-relieving sound journeys and one-on-one therapeutic music sessions. He also offers interactive workshops in schools and rest homes, teaches private music classes, coordinates and leads drumming workshops and family bands and records music on his own and with others.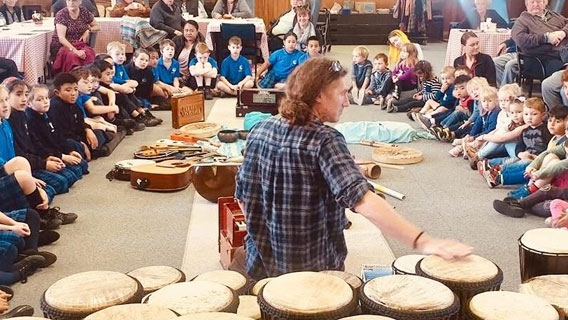 Jonáš also offers leadership training and volunteers as the support worker for various NZ organisations and facilitator of the Wairarapa Men's Group.
Go
here
to see more picture of Jonáš at work.