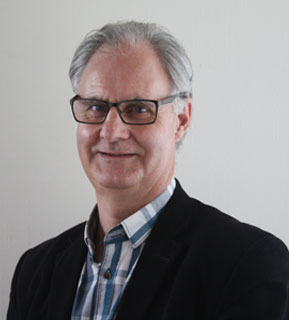 Doctor Rob Maunsell  
Dr Rob's Primary Health Consultancy is based on Anthroposophic Medicine.

Dr Rob Maunsell, Fresh Start Health founder and GP, offers consultations at Weleda Pharmacy in Havelock North and at Aurora Clinic in Pretoria St Lower Hutt on Fridays.

Anthroposophic Medicine was initiated by Dr Rudolph Steiner who worked with a group of European doctors in the early 1900s to lay the foundations for a system of medical diagnosis, treatment and therapeutic measures that extended current practices in medicine. This has been achieved by constructing a picture of the human being that identified four constituent levels of organisation; physical body, differentiated living energy, as in plants (the etheric realm), soul forces/awareness as in animals (the astral body) and a spiritual identity known as the Ego of an Individual.

For an Anthroposophic physician the therapeutic goal has the premise that healing is not only repair but also a process that is personal to the individual and her/his development.Treatments are then based on prescribing from a range of medicines that are either taken orally, by injection or applied to the skin in the form of ointments, compresses or oils.

In addition several therapies have been developed that include nutrition, massage techniques, nursing methods, the use of movement/exercises, speech training and artistic therapies.

Information about the specifics and regional resources of Anthroposophic Medicine can be found at:

www.anthroposophy.org.nz or on the Freshstart Links page.

Phone Weleda 0800 799 353 to make a clinic appointment at Havelock North/ Lower Hutt, or text Dr. Rob on 0274 431 490 to arrange a phone consultation, or Contact Rob by email

Rob also has a passion for creating and performing music. In his free time he is the lead singer, harmonica player and rhythm guitarist for his own blues, folk/rock inspired musical project, GRAFIA – Get Right Away From It All.

Extending Primary Health Services
Fresh Start Health was established in July 2012.
Dr Rob has worked as a primary health physician and GP since 1976 and three years later added Anthroposophic medical insights and therapies to his practice after forming a mentoring relationship with the experienced and insightful Dr Ken Friedlander in Hawkes Bay.
In the early 1980's Rob relocated his family in the UK for three and a half years to further his clinical and theoretical understanding of illness management and options for therapy. This included three months in Germany at Klinik Öschelbronn, six months at Park Attwood Clinic in the Midlands and a year at the Camphill Residential Community in Ringwood, Hampshire.
Returning to Napier in 1984 Rob used his expertise to expand his work as a GP to include the understandings that come from an Anthroposophic approach to the care of his patients.
After twenty-one years practising in Hawkes Bay Rob returned to his hometown and worked at Masterton Medical until 2021.
The primary health service being offered by Dr Rob Maunsell via Fresh Start Health is an extension of his general practice and enables longer consultations and more attention to be applied to exploring the causes of a patient's illness. It also allows for the range of treatment options to be increased to include the prescribing of "living medicines," psychotherapies and artistically-based therapeutic processes.
Fresh Start Health gives Rob the opportunity to work in a more focussed way than regular general practice allows; with people willing to explore an extended understanding of their illnesses and soul struggles. Spiritual Science/Anthroposophy can address and provide answers to questions about maintaining and improving health, as well as managing illnesses.
Rob and music therapist Sarah Dill, being interviewed on Hayley Gastmeier's Wham, Arrow FM morning radio show in May 2018